Hey all,

Here's the updates after the recee trip done by Bee Ngoh & Alvin last week!
Recruiment period extended till 16 Sept 09!
Latest news:
Expedition date is shifted!

Expedition Date: 21 Dec 2009 to 3 Jan 2010 (14 days)
Cheers,
Selene Lim
selene.lim@gmail.com
------------------------
Do you love to experience different cultures?

Always hear about Cambodia and always never have a chance to see it yourself?

Recruitment for Coast2Coast Team 10 – Cambodia Peaceful Children Home II is now open!

Following up from C2C Team 8, this team will embark on another expedition to refurbish the facilities for Peaceful Children Home II, which is located at Battambang province of Cambodia. On top of that, Coasters will also be engaged in conducting interactional programmes with the children from Peaceful Children Home II.

When is it?
Expedition Date:

21 Dec 2009 to 3 Jan 2009 (14 days)
What are we going to do there?
1. Refurbishment of the premises
2. Conducting activities for the children:
a) Science experiments

Introducing the children to some interesting facts and the power of science through simple science experiments.
b) Art & Craft

Interactive sessions with the children to do some art and craft!


Put your artistic talent to test and get a whole new experience of teaching :)



c) Sports Day (Mini-games day)

When was the last time you played a game of basketball or even get yourself out into the sun? This is the time for you to get your adrenaline pumping! This mini-games day will be a day filled with fun and laughter for the children and you.

d) Singapore Culture Day presentation

We know we all are proud of Singapore and are secretly glad to be a Singaporean. This is the chance for us to demonstrate our love for our nation and to share with our friends in Cambodia about the various cultures and traditions.

e) Christmas party & games on Christmas Day

While your friends are caught in the crowd on Orchard road and counting down to Christmas, you can be having a whole lot of fun with the team and the children at our very own Christmas party! Who says people don't celebrate Christmas in Cambodia?

3. Visits:
a) Rice plantation, mini animal farm & cave in Battambang
b) Siem Reap for Angkor Wat

How much is it going to cost?
Cost per participant: $600

Are there any requirements to join the team?
- 16 years and above
- Singapore Citizens (SC) / Singapore Permanent Resident (SPR). Non-SC and non-SPR are welcomed too. However, please note that fees for these participants will not be subsidized, i.e., they have to bear the full cost
- Able to commit to pre-expedition & post-expedition activities like fund-raising, team-bonding activities, local volunteering work and meetings
- Positive and able to work in a team
- A big heart of love and smiles for the kids there!


How do I sign up?
Email Selene at
selene.lim@gmail.com
with:
1) Completed
Participation Application Form
(Word Doc)
2) Choice of your interview date & time:
12 Sept 2009 Saturday -- 2pm, 2.30pm, 3pm, 3.30pm, 4.30pm, 5pm, 6pm
3) Contact number


Interview session will last for about half an hour.

What is the interview about?
This session is mainly for us to get to know you better, share with us your expectations. This is also a good chance to let you know more about our expectations, the details of the project and the necessary commitments we need from you. By the end of this session, you should be able to clear up any doubts/concerns that you may have :).

Where do I go for the interview?
West Coast Community Centre
2 Clementi West St 2, Singapore 129605

What should I bring for the interview?
Participation Application form (filled up) with passport size photo attached.

Want to know more about this project or you have some concerns / questions in mind?
Feel free to email Selene at
selene.lim@gmail.com
!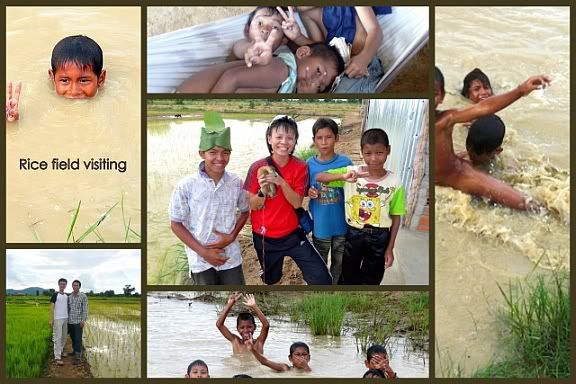 Project Coast2Coast, under the umbrella of the Ayer Rajah-West Coast Citizens' Consultative Committee (AR-WC CCC), was initiated in January 2005, shortly after the tsunami. It was a community-based overseas humanitarian expedition programme aimed at providing good overseas learning opportunities to local volunteers so as to inculcate in them a sense of public spiritedness, global social responsibility and also to enhance their inter-personal, project management and leadership skills. For more information, please visit
http://www.coast2coast.org.sg/